Awareness Programme on Swachh Bharat Abhiyan and Personal Hygiene
Swachh Bharat Abhiyan: The concept of Swachh Bharat Mission (SBM) is to provide sanitation facility to every family, including toilet, solid and liquid waste disposal system, village cleanliness and safe and adequate drinking water. The UHU&TC, Chetla provides primary health care mostly to urban slum population. As part of community health service, the Urban Health & Nutrition Day (UHND) has been observed weekly in high risks pockets of slum areas. The Health Education is one of the essential component of UHND and as part of Swachh Bharat Mission (SBM), IEC was provided during home visit and UHND of Lock Gate area on 12-04-18 in different issues related to Health & Hygiene.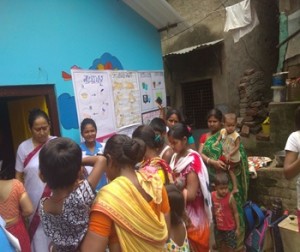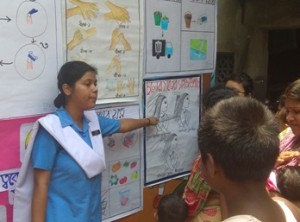 Observation of World Health Day 2018
World Health Day 2018 focuses on universal health coverage (UHC)- means all people get the health care they need, without suffering financial hardship. The UHU&TC, Chetla observed the World Health Day,2018 on 5.4.2018 at community of slum area and highlighted the theme-  Universal Health Coverage (UHC).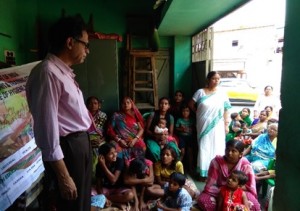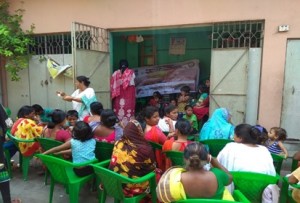 Observation of World TB Day 2018
The World TB Day 2018 was observed at UHU&TC, Chetla jointly with District Health Authority on 23.3.2018. The theme was "Wanted: Leaders for a TB-free world" There was an interactive session with patients and relatives on TB/MDR-TB.