Sanitary Engineering
Introduction
The main objective of the Department is to create a healthy community through the ways and means to safeguard the environment and protection of the natural ecosystem. The dept. had been involved in various ways with different govt. organisation like PHED, KMDA, in West Bengal in solving the environmental health problems. The dept. had prepared the state of the art report on the arsenic contamination of ground water in West Bengal.
Teaching Activities
The Department had been conducting the "Master of Engineering (Public Health &Environmental Engineering)" course and other short courses sponsored by CPHEEO, Ministry of Urban Development, Government of India, Ministry of Drinking Water& Sanitation, Govt. of India, and UNICEF & WHO. The ME (PHEE) course is meant for training basic civil engineering graduates for the specialisation in public health or environmental engineering. The course is affiliated to the West Bengal University of Health Sciences. The course is temporarily stopped due to non-availability of regular Engineering faculty members in the department. The department has started a Certificate Course on Sanitary Health Inspector, a skill development course of 10 months' duration since 2018, under Prime Minister Skill Development Program with an intake capacity of 20 students per batch. In the session 2021-22 three students have successfully completed the course by September 2022. The session for 2023 will be starting from 01-08-2023.Till now, 3 batches have successfully completed the course. The faculties and officers attached with this department takes regular classes of different courses run by the other departments of the Institute, e.g., MD(CM), MD (MPH-Epidemiology), MVPH, DPHM, DPH, DHPE, DHS, Dip. Diet & M.Sc. Nutrition.
Faculty
Dr. A. Banik Associate Professor & Head Co-ordinator: SHI course MBBS, MD, DNB

E-mail: dramitbanik@gmail.com

Tel: 033-23359858 Mobile No.: 94021 95476
Dr. Sanjib Das CMO (NGSG) & DDO Asst. Co-ordinator: SHI course DCH DNB (Ped)

E-mail: drsanjib.das@gmail.com

Mobile No.: 7044328468
There are 11 faculty positions sanctioned (Prof. – 2, Associate Professor – 2, Assistant Professor – 4, ARO Biologist – 1, Demonstrator – 2) but all posts are lying vacant at present. Dr. Amit Banik, Associate Professor (Department of Microbiology) is holding additional charge (Acting) of the Head of the Department since 30.06.2022 Dr. Amit Banik, Assoc. Professor, Dept. of Microbiology & Dr. Sanjib Das, SMO & DDO, BN Campus jointly looks after all academic activities of the dept.
Other Members
| Designation | Number | Activities performed |
| --- | --- | --- |
| Research Assistant | 1 | Laboratory analysis work |
| Chemist** | 1 | Laboratory analysis work |
| Technician | 3 | Laboratory analysis work |
| Draftsman | 2 | Office work |
| Lab. Attendant (MTS) | 2 | Support Service |
| MTS | 1 | Support Service |
** Posted in RHU&TC, Singur, works 3 days/week in dept.
Other Special Activities
Dr Sanjib Das, SMO, is working as DDO of Bidhan Nagar Campus.

The Dept. of Sanitary Engineering provides services of chemical analysis of water to various Govt. organisation and NGOs.

In this year, 271 parameters in 38 samples of water including the samples from RHU&TC, Singur has been analysed in the laboratory till date.

The department is also analysing frequently the potable water samples from different sources of the Institute, e. g. Bidhannagar campus, RHU&TC, Singur, UHU&TC, Chetla and main campus at C.R. Avenue.
Some Photographs of Our Activities
: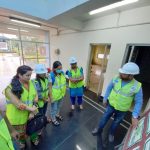 Fig 1: Visit of SHI students at Bhatpara STP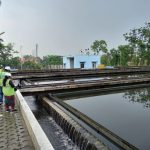 Fig 2: Bio Garden and STP Visit
Fig 3: Sanitary Cleaning of Handpumps in Singur RHUTC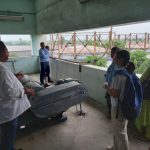 Fig 4: Visit to Regional Waste Managemnt Centre, Baidyabati
Field Activities of the students of SHI course at RHU&TC, Singur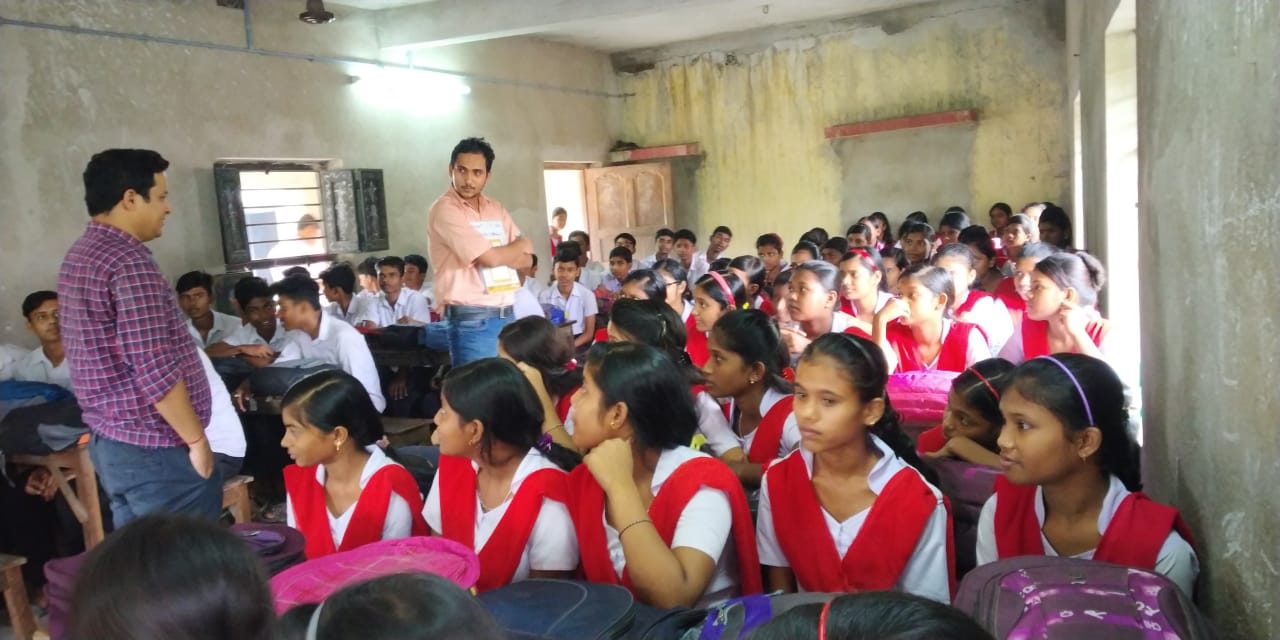 KAP on WASH Program in school at Singur
Fig 7: Chemical Analysis of Water Lab Work